Me to SHANIQUA *************
Hello,
I saw your ad on ********** and I think I have a great car for you. I am selling my 1996 Ford Explorer. I used to work in the film industry, and I got this car after it was used in a movie. It has a custom paint job from the movie set. I barely drive it, so it has only around 60,000 miles on it. I really have no use for it anymore, so I am willing to get rid of it. Take a look at it and let me know what you think. I've attached a few pictures of it. Please note that it did have a MINOR accident involving an animal and may have slight damage.
Thanks!
Attachment: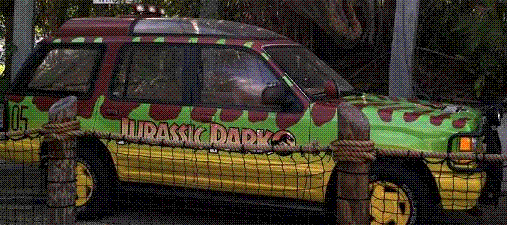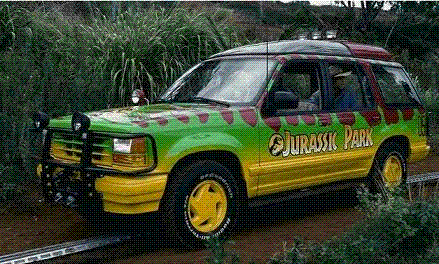 SHANIQUA ************* to Me
Sir I thank you for trying to help but I don't want to drive the truck from the dinosaur movie.I wouldn't mind if I had money to get it painted over but I don't. Thanks anyway
Me to SHANIQUA *************
I always believe that you shouldn't judge a book by its cover, and you shouldn't judge this car by its paint job. It has a great engine that will not quit. From the inside, you can't even tell it is painted like that. This car is reliable, and will NOT be going extinct any time soon.
SHANIQUA ************* to Me
No thanks!!!!
Me to SHANIQUA *************
Tell you what, for an extra 50 bucks I will spray paint the entire car flat black. I took an art class in high school so I have some experience painting and it will look great.
SHANIQUA ************* to Me
NO THANKS!!!WHEN YOU GET A SHINY BLUE OR BLACK ONE THEN YOU LET ME KNOW.
Me to SHANIQUA *************
Here's what I am willing to do. For $60, I will spray paint the entire car black, and then cover it with scotch tape so it is shiny. I'll also throw in a VHS of Jurassic Park I taped off of TBS 5 years ago. Includes many classic "retro" commercials that you don't see on TV anymore. A collector's goldmine!
SHANIQUA ************* to Me
NO THANKS TRY SOMEONE ELSE.I'VE ALREADY MADE A DEAL WITH SOMEONE ELSE THEY WILL BE BRINGING ME THE TRUCK TOMORROW MORNING.
Me to SHANIQUA *************
WAIT! Before you make that deal, check out the new, REPAINTED Explorer. I repainted it a nice shiny blue. Please check out the picture and reconsider!
Attachment: